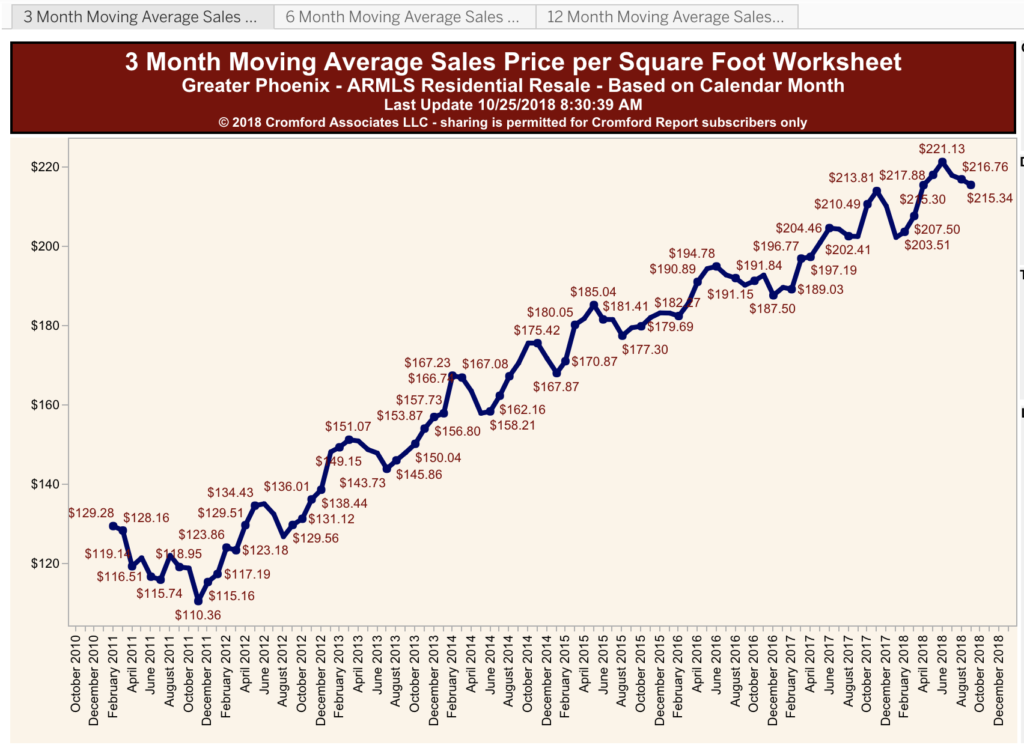 Is it time to sell? Well, we've been seeing some indicators that the market might shift soon –probably not a lot since there is still a shortage of houses, especially in CenPho.
So, I decided to look at the market data from
The Cromford Report
to see if what Michelle and I are seeing anecdotally is manifesting everywhere.
Here are a couple points that indicate that a market shift could be on its way (but not a huge one from what we can see now).
1) The price per square foot has taken a small drop of $6/sqft since July. Not big. But, when you combine it with the next point, it may indicate a change.
2) The Cromford Index is a measure of whether it is a seller's market and, if so, by how much. Anything over 100 is a seller's market. The seller's advantage has been dropping since May. Most of this is normal for the summer. But notice that it has been more pronounced since late September. This index is made up of data from closings —such as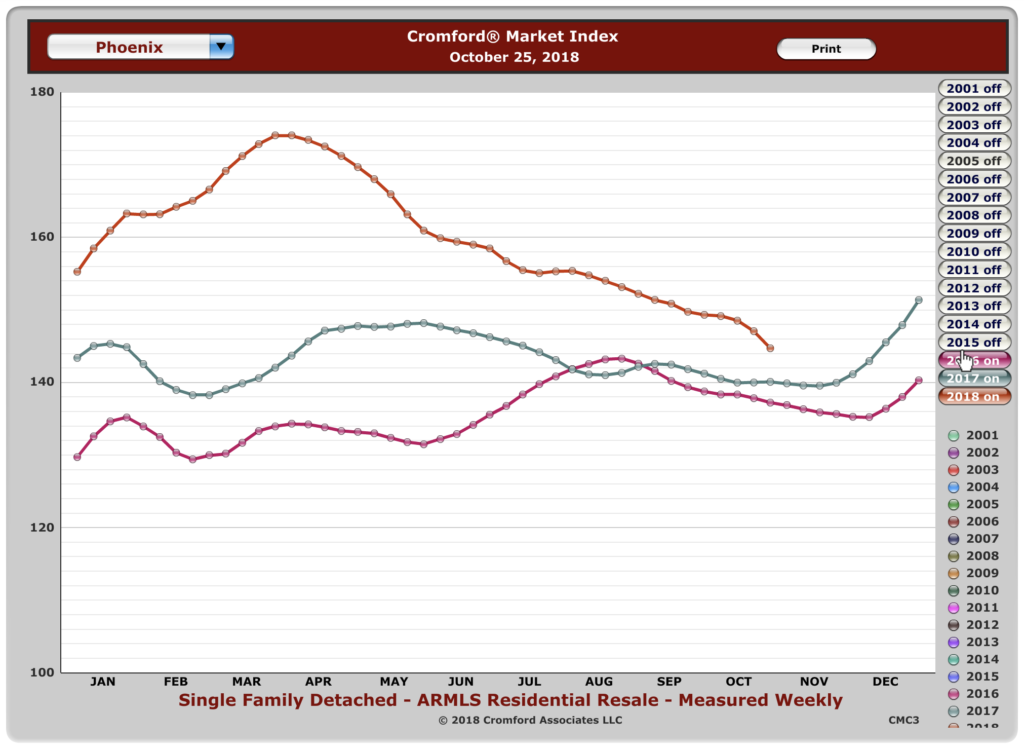 whether the sellers had to offer concessions, etc.
Just to put that in perspective, we are still over 140, so that is a strong seller's market. This just tells me that sellers should be prepared to price aggressively if they want to sell quickly.
What does this mean for you? If you are thinking about selling, we suggest you price conservatively and prepare yourself to drop incrementally every couple weeks if you are not getting the buyers in the door.
What does this mean if you are a buyer? Well, it could mean that you may be in a position to be mo re aggressive in your offers.
Call us at 602-456-9388 if you need help making your next move.