The Cromford Report keeps an eye on affordability in the market. Here are three interesting slides about that.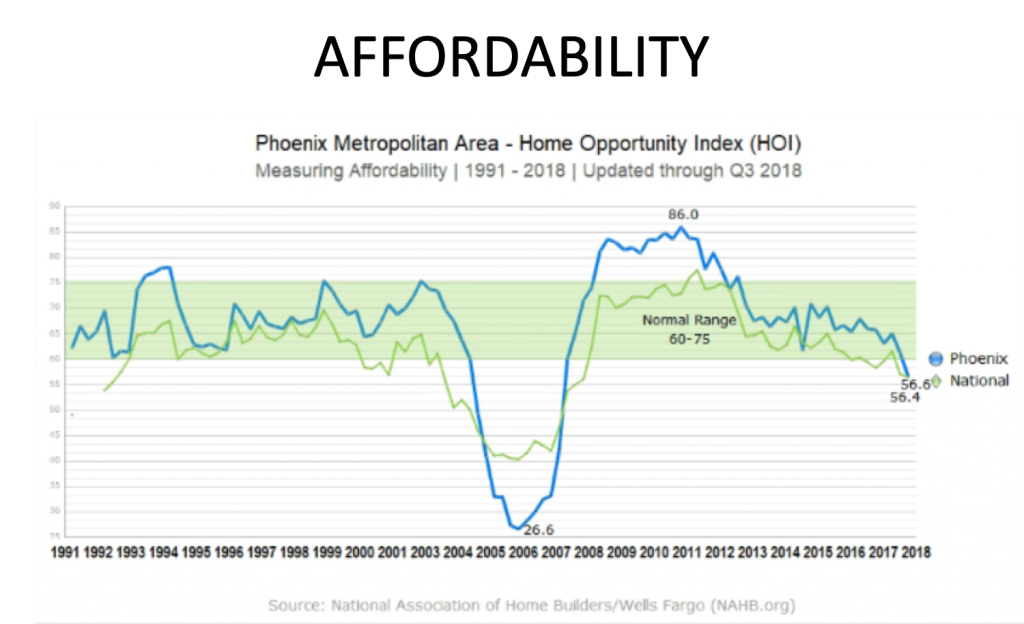 It is notable that our home sales affordability in 2018 in Phoenix was just below the normal range. This is contrary to the anecdotal stories we hear about how expensive homes are. That's probably because the horror stories we hear are probably from the dense urban cores, whereas the suburbs are more affordable.
Over-all, the valley is still affordable.
While there are many people moving in to Phoenix (locations to Maricopa County are really high, nationally), we need salaries to increase across the board for this to get better. Either that, or prices will come down. We are, of course, seeing the latter.
So, what does this mean for you?
BUYERS: If you are not ready to buy, don't despair. Save your money as aggressively as possible. Also, the lenders we work with have access to down payment programs for low income buyers. See if you qualify.
SELLERS: If you bought between about 2010 and 2015, you are still likely to get a great return.
This reminds us of the old saying about investing, "you'll never know where the highest and lowest points are, but if you are pretty close, you are doing well."
Call us directly for more insights at 602-456-9388.