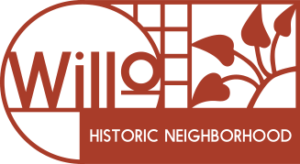 The Willo Home Tour is right around the corner, on February 11th. This year is the 30th anniversary of the tour. Here are my tips on how to have a great time.
First, a couple disclosures. I live in Willo, but I've never put my home up on the tour. I purchased it in late 2013 as a short sale home, in need of quite a bit of work. With our busy schedule with our clients and my legislative duties, the renovation schedule is stretched out over a decade. So, its gonna be a while.
If you are new to Phoenix and you want a primer on the Willo Neighborhood, have a look at this video that I did a few years ago. Its the pre-beard days, and quite a bit goofy, but we had a lot of fun with it.  We did videos on other neighborhoods on our Youtube Channel, as well. (We just re-uploaded them all, so that's why they have no views.)
Any-who….
Here's what you need to do to get the most out the Willo Home Tour:
1) Get your tickets right away. They won't run out, but its good to get them now, rather than standing in line.
2) The Willo Affair happens the evening prior to the tour and is quite a beautiful outdoor dinner in the neighborhood.
3) There are a bunch of food trucks and options, so don't worry if you didn't get breakfast on the way out the door in the morning. If you feel like grabbing breakfast, there are many near-by options, including Vovomeena, HobNobs, Press Coffee at the Muse Apartments, and so many other choices.
4) Support the local vendors! I've been out there with the vendors for years. They work hard and always appreciate a little love.
5) Wear comfortable shoes. Even if you take the shuttle, you are going to put some steps on that ol' FitBit.
6) If you have accessibility concerns, check with the organizers. Not every one of these old homes is accessible. Some are, some are not.
7) Parking is a little mad. If you can park a little further away from the tour start, I suggest you do it. The weather is perfect to be outside, so take advantage of the stroll or roll!
8) Be mindful that people live in these homes. They work very hard to get them ready for you to see. But, if you have kids or pets that might want to explore, it may be best to find alternatives for them.
If you enjoyed this one, you might also like the Coronado Home Tour, in February. The Encanto-Palmcroft Home Tour only happens every other year, alternating with the Windsor Square Home Tour.