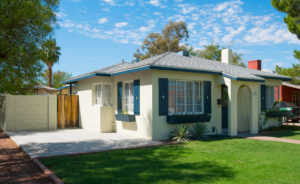 Listings are moving quickly now. Its that kind of market. Can you believe it?
Our beautiful listing in the FQ Story Neighborhood went under contract in just four days.
Its a beautiful home, priced right for this strong seller's market. We worked with the sellers long before they listed to identify the projects to complete in order to get ready for sale.
If you'd like to see more photos of this listing, please have a look here.
The owners did a lot of work to prepare for sale and the home shows beautifully. Local photographer Alonso Parra does a beautiful job with listings, even though he is known more for individual portraits. It does illustrate, however, how important it is to put your best foot forward.
This is a good time to sell, if you've been thinking of doing it. If you need help getting ready to list and price your home, give us a call at 602-456-9388.