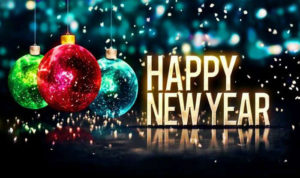 The Green Cleaning Tip for January 2018 is contributed thanks to Going Green House Cleaning. We use their services for our listings and recommend them for our clients.
——————-
Happy New Year!
The holiday season has come and gone and the time has come to embrace the new year.
The new year brings a fresh start and the opportunity to set new goals and motivations for the year ahead. Yet somehow, this fresh feeling that we "feel" doesn't always relay in to how our lives and homes look coming out of the hectic holiday season. We may feel renewed, but our surroundings may relay a different story. So how can we make our home feel the same way we do? Well, Going GreenHouse is here to help with our first green cleaning tip of 2018 (can you believe it?!?!).
Fridge:
After tossing old holiday leftovers, wipe the shelves and door with a microfiber cloth and an all-purpose cleaner made with plant-based ingredients. Pull your fridge out from the wall and unplug it. Then use your vacuum's brush tool to gently clean the coils. (If your fridge has a removeable grille in the front, unsnap or unscrew it to get to the coils from the front of the fridge.)
Oven:
Corrosive chemicals in oven cleaners can cause breathing difficulty or skin irritation. Fortunately, you can make a surprisingly effective oven cleaner with a paste of ½ cup of baking soda, 1 tablespoon of dish soap, and water (about the consistency of toothpaste). Rub the paste into whatever holiday leftovers are lingering on the walls and bottom of your oven. Leave it for 5 minutes, then wipe clean with a wet rag or microfiber. To reach the back of the oven, wrap the microfiber around a spatula or long-handled spoon, this will help you reach those hard-to-get areas.
Windows:
Window cleaners may contain ingredients like ammonia and  isopropyl alcohol that may irritate your lungs. To remove gunk without these ingredients, rub a dollop of mayonnaise onto sticky spots from window decals and scrape with a plastic spatula (never use a razor blade, which can scratch the glass) use a plant-based all purpose or glass cleaner on the frame, ledge, and hardware and wipe clean. Then spray the cleaner on a microfiber cloth and wipe the window top to bottom in a "Z" pattern in order to prevent streak marks and create consistency.
Vent covers:
In addition to choosing cleaners with low levels of Volatile Organic Compounds (VOCs), cleaning your vent covers is an easy way to help protect your home's indoor air quality. Get rid of dust bunnies and allergens by unscrewing vent covers and placing them in a sink filled with hot water and a squirt of dish soap. Wipe the covers carefully with a microfiber, dry, and replace.
Carpet:
Carpet can trap (and hold) dust, dirt, pet dander, and allergens. To freshen and deodorize your carpet, you don't need special cleaners — just sprinkle baking soda on the entire area and let it sit for at least an hour (the longer, the better). Vacuum it up and repeat if needed.
Although keeping a clean home can seem like a never-ending task, these are a few items that will help you get the new year started on the right foot! Don't forget, if you need an extra hand, Going GreenHouse LLC is here to be of service! Happy New Year!