We check in again with our friends at the Cromford Report for another market update.
Each month about this time they look back at the previous month, analyze how pricing has behaved and report on how well their forecasting techniques performed. They also give a forecast for how pricing will move over the next 30 days.
Important take-aways…
"For the monthly period ending October 15, we are currently recording a sales $/SF of $142.45 averaged for all areas and types across the ARMLS database. This is up 2.2% from the $139.37 we now measure for September 15."
"After the usual summer lull, pricing has regained upward momentum and it seems probable that will see the highest average price per square foot for 2016 posted during December."
Anecdotally, Michelle and I are seeing a lot of activity. If you list it, price it well and prepare it to show nicely, it will sell quickly.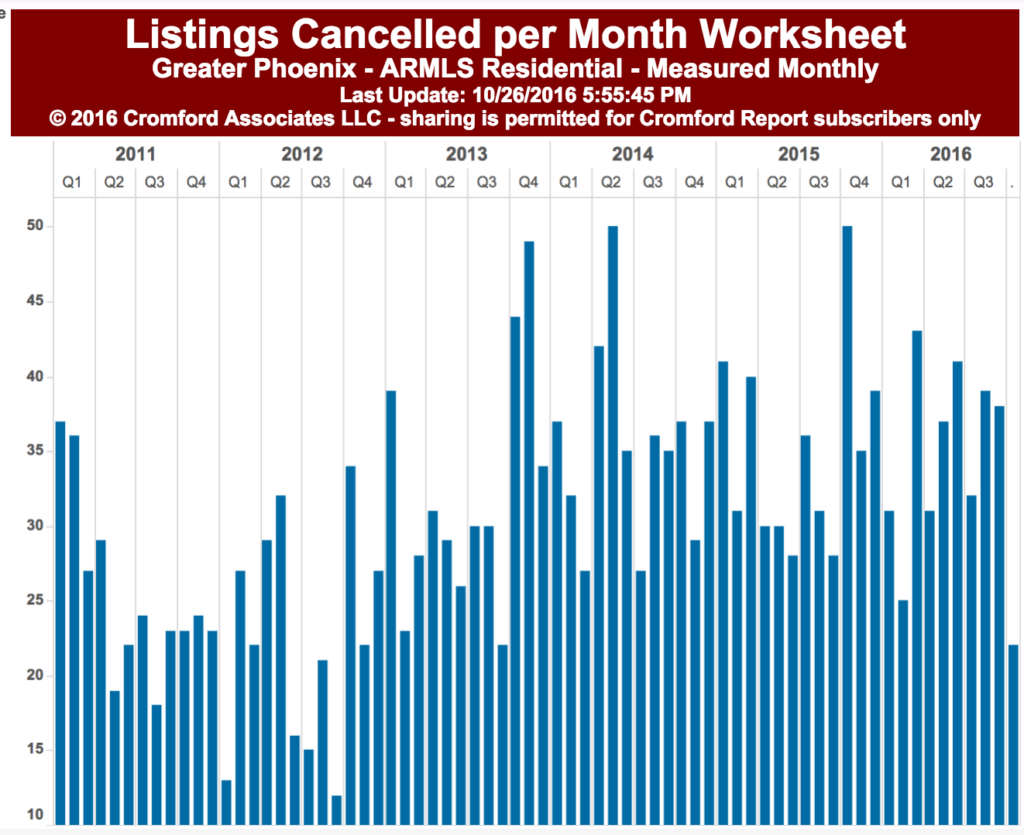 We are seeing listings that go under contract stay under contract. So, cancelled listings are pretty rare, at least in the CenPho and historic areas.
We are still concerned that the market is over-building apartments and ignoring the needs of moderate-income folks who want to live centrally. In other words, we need more owner-occupied. We don't say this because we want to sell them all. But we know that neighborhoods need a good diversity, even if more folks are choosing not to purchase.
Interest rates continue to stay low, and people are taking advantage of it.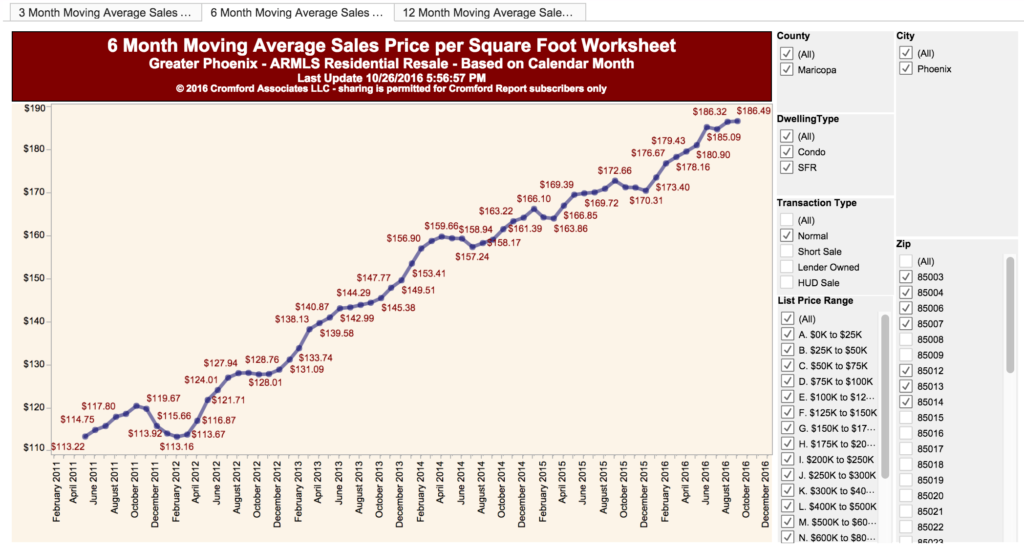 The historic areas have seen a steady upward climb in prices. People are getting solid financing, so we don't expect the troubles of 2008. There will always be market corrections, but we feel confident that CenPho and Downtown will stay strong because there is a country-wide trend toward living in urban cores.
If you are thinking of selling or buying, please contact us at 602-456-9388. We will help you get the information you need for the right decision the first time.