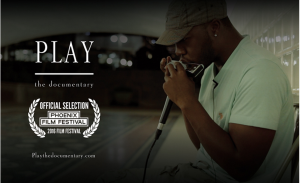 Our friend Matthew Steinkamp of Sundawg Media tells me about his new project, which will be at the Phoenix Film Festival. It is called "Play – A Documentary. See a list of screenings at this link, and pick up a pair of tickets here.
The documentary will be at our local film festival, and hopefully more around the country.
Phoenix seems to be generating its own home-grown film industry. Earlier in the year, we hosted the premier of Durant's Never Closes at our January Get Your PHX.  We are so proud of our local film makers.
What makes us particularly impressed with this film is that it is a crowdsourced film about music, passion and education. With so many critiques of education in Arizona, its nice to see a film that honors arts education.
Congratulations to the whole crew.