For Investors
Here are some resources, which will help you make the right real estate investment decisions. Naturally, consult a financial planner when making personal investment decisions.
If you are thinking about being a landlord, have a look at these:
Here is a quick snapshot of the rental prices in Phoenix from www.apartmentratings.com.
————–
We are bullish on Central Phoenix. Even during the recession, CenPho did a better job of maintaining value than the suburbs.
We know that people are moving in to urban centers in increasing numbers. They want the sense of community, the diverse schools, the restaurants and entertainment.
The map below describes how AZ could grown over the next 35 years, with more people looking to city centers.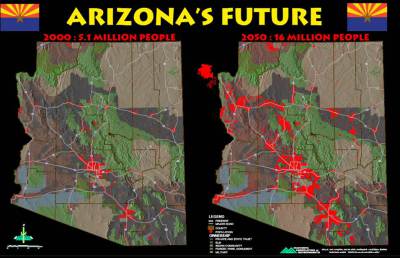 The success of light rail in CenPho showed us how mass transit can be an economic driver for re-developing neighborhoods. We are also watching CenPho for even more investment, since the 2015 passage of the city's Proposition 104. This has funds for new roads, better bus circulation, accessibility and even a street car downtown.
Call us today at 602-456-9388 for a more tips!