So, this follows the previous post about flips, which show the the number of investor flips in the market per month has dropped 30%. This trend is supported by the Cromford Report data, that only tracks investor flips. We are talking about those NOT owned by the big wholesale real estate buyers.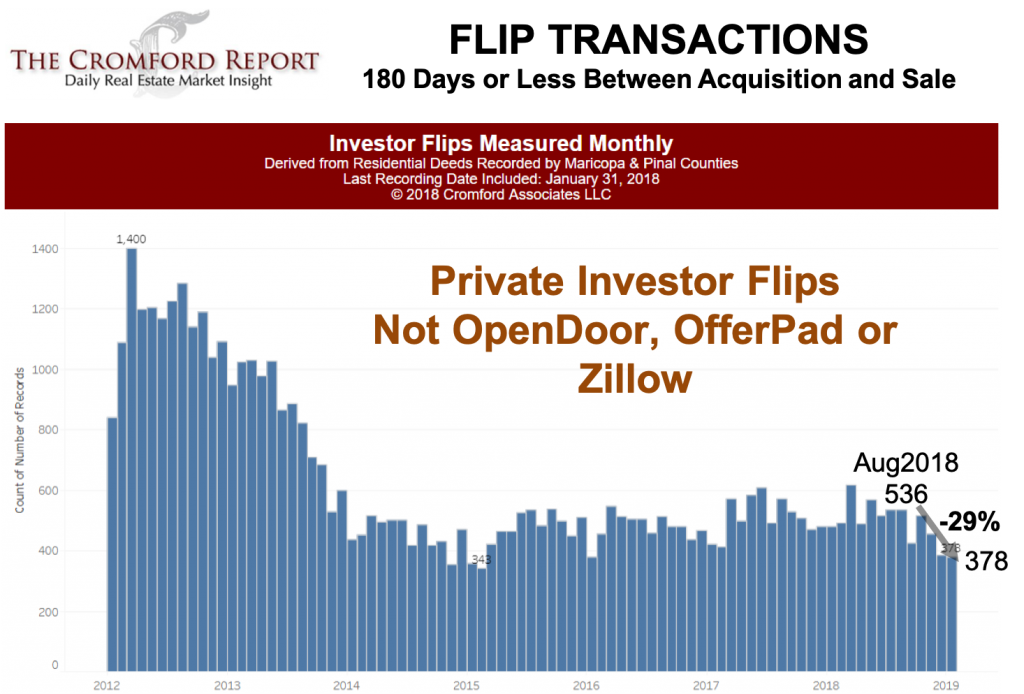 As an aside, these wholesalers make their money on sellers who are often willing to effectively pay more than 6% in commissions. The wholesalers tell sellers they won't have to pay a realtor, but end up paying more. Don't get us started!!
See our video on that at our YouTube Page.
What does this mean for you?
SELLERS: Please, please, please be very careful if somebody tells you they can sell your home for less than the price of a realtor.
Also, from now until early June is the high season. Sell now if you are going to sell this year!
BUYERS: There are a lot of terribly-done flips out there. But if you are willing to look, you are in a stronger position to make those flippers drop those prices. We are not talking about 10% discounts here. But if you
Call us directly for more insights at 602-456-9388.