Here's how you can support your favorite charity: refer us!
Please support our Charity Referral Network.
Hunter, in Phoenix, did just that. Last week, we helped his friends Shawn and Charlie close on the home shown in this video. True to our word, we will make a donation to Hunter's favorite charity.
You can to. Its simple. When you are talking to friends at a party, at the office or that family dinner you've been avoiding for months, and when somebody mentions they need a realtor, kindly remember us!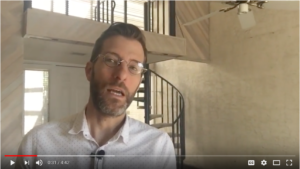 This is our attempt to focus positive attention on those charities that you care about, and which do so much good work here in Phoenix.
Here is how it works. If you send us a referral for a home sale or purchase, and that transaction closes, we will make a donation to the charity of your choice. We will post on our blog and on Facebook that your referral was instrumental in making that donation happen.
Meanwhile, enjoy this pre-renovation tour and try not to get seasick from the selfie stick I had to use to get this video.
It is as simple as that. Thank you!
Please give us a call today at 602-456-9388 for more.