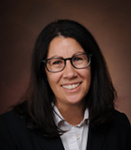 Our friend Jennifer Delgado, whom we have highlighted in the past, works with small businesses in Phoenix. She is contributing the following article this month to help you navigate the small business legal issues that every new business should consider.
Take it away, Jennifer.
——————
When an individual turns his or her passion into a viable, thriving business, he or she may not be giving much thought to the small business legal issues. But in this age of expansive business regulations and wide-spread litigation, it is more important than ever to set your business up for success from the start. Here are a few issues every small business owner should consider:
Legal Entity Structure: Determining the right legal structure for your business is critical to shielding business owners from personal liability and taking advantage of tax benefits. If there are multiple owners of the business, a strong shareholders agreement or operating agreement will create a solid foundation on how the owners decide governing issues. Choosing the right structure will also set a business up for success if the company is seeking outside investors as well.
Labor and Employment: Small companies with employees may not be aware of all of the labor and employment regulations and laws that apply to them. It's important for business owners to arm themselves with knowledge of these requirements before the company gets hit with a penalty for noncompliance.
Intellectual Property: Not protecting the company's intellectual property before someone else steals it could prove to be costly. If a business has intellectual property worth protecting, getting a patent, trademark or copyright from the outset could save it a lot of time and money in the long term.
Payroll/Sales Tax: Making sure that payroll and sales taxes are collected and paid to the appropriate governmental authorities is necessary for any business. A company that fails to remit payroll or sales tax correctly can incur serious penalties or even be shut down.
Commercial Leases: Every business that rents commercial space needs to be wary of lease terms that could hurt their business. It's important that the company's bottom line be protected by using an attorney to negotiate the lease.
Jennifer Delgado, Esq. is an attorney at Burch & Cracchiolo, P.A., a full-service law firm in central Phoenix. Jennifer advises and represents individuals, small and medium-sized businesses as to business entity structure, corporate formation, compliance matters, day to day operations and commercial real estate transactions.
*This article is for informational purposes only and should not be considered legal advice. Consult an attorney in your jurisdiction for questions or advice.