If you want to know what the Contract Ratio is, please see below.
For now, the important take-away is that the county-wide contract ratio for January and February 2019 are still lagging 2018.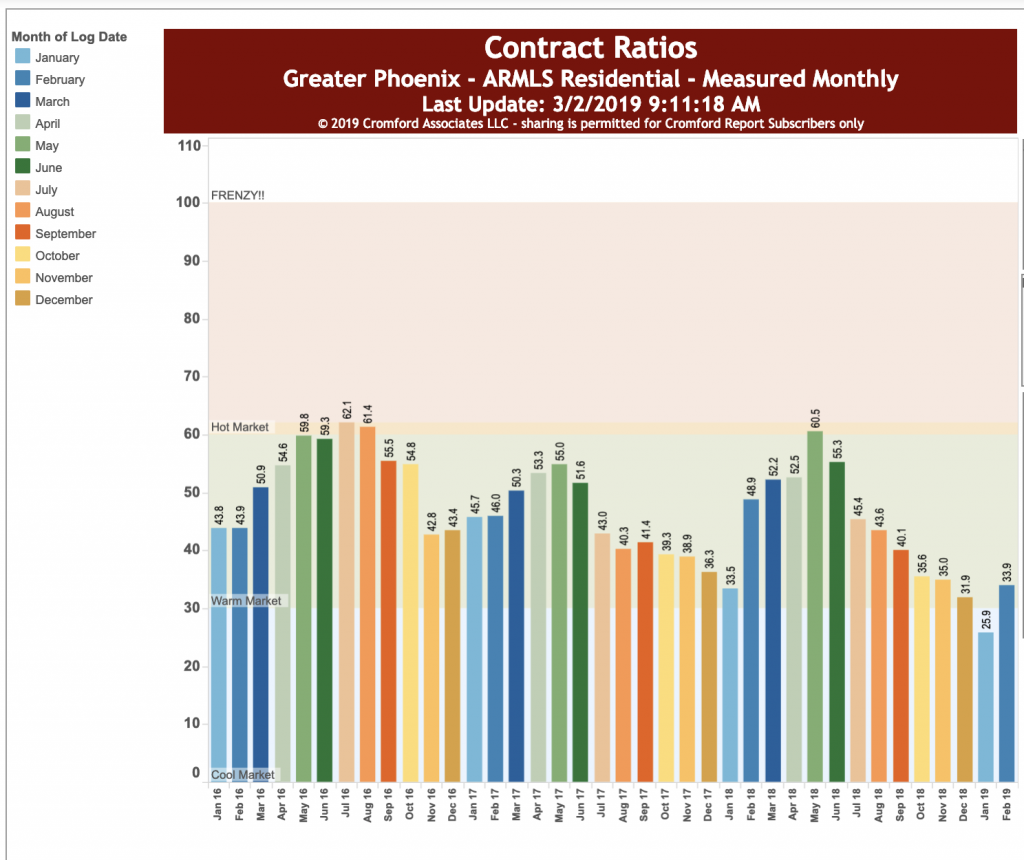 What does that mean to you? If you are thinking of selling, price aggressively.
If you are thinking of buying, you have a little bit of an advantage.
You won't be able to negotiate the price down by 10%, but you are looking at sellers who should know (if they have a good agent) that the market is a little soft for them right now.
Call us at 602-456-9388 for more details.
---
Definition: The Contract Ratio indicates how "hot" a market is.
It specifically measures the number of completed sales contracts relative to the supply of active listings.
The higher the number the greater the buying activity relative to supply. If this number rises then it is a sign of growing contract activity and a positive signal for sellers. Conversely a falling number is a sign of a weakening market – either supply of active listings is increasing or contract activity is slowing, or both.
In a balanced market for normal market segments, the value of the Contract Ratio is usually between 30 and 60.
When it lies below 20 the market can be considered "slow" or a "cold market".
Above 60 can be considered a "hot market" and when it moves above 100 we regard this as evidence of a "buying frenzy". In high-end luxury market segments the normal level is lower, usually lying between 15 and 25.