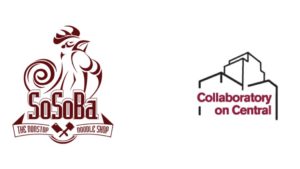 From time to time, we get the chance to tour something really special. Something that very few people get to see. Such is the case with the October Get Your PHX. On October 20th we will be at the ASU Collaboratory at the Westward Ho.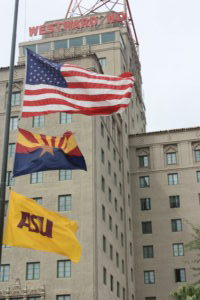 But if that were not enough, we have an extra special treat. We will follow that guided tour with a visit to the much-anticipated SoSoBa noodle shop on Roosevelt and 2nd Ave.
First, the first part of our tour.
We all know the iconic former resort at Central and McKinley. For several decades the Westward Ho was THE premium resort in Phoenix, and was the site of visits from former presidents, stars of stage and screen, and countless tourists.
For so many years its been off limits –a closed-up like Willy Wonka's chocolate factory in our city core.
That's because its been a home for about 300 low income elderly residents for decades and the staff have been been particularly guarded of their privacy.
As a result, the many space and rooms on the ground floor have been off limits to the general public.
But now that is changing, with a unique collaboration with ASU and Cathedral Development Group, the company that holds the Housing and Urban Development (HUD) contract to house its residents. There is about 15,000 square feet of clinic, office space and event space at the bottom of the Westward Ho, situated such as not to disturb the tenants.
We will get a tour from Michael Shafer, director of the ASU Center for Applied Behavioral Health Policy in the College of Public Service and Community Solutions. The new clinic and space will give tenants access to health care which staff hopes will improve their quality of life, allow ASU students hands-on experience and reduce the large number of 911 calls that have plagued the building.
This property uplift was collaboration costing ASU and Cathedral about $16 million, including plumbing, appliance and energy efficiency upgrades in each unit.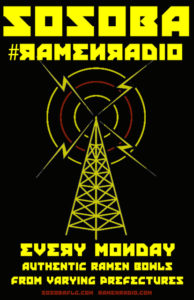 Then, after we've toured the Collaboratory, we will mosey up to SoSoBa, on Roosevelt, where owner Tyler Christensen will have some specials and menu samples for us.
If you've never heard of SoSoBa, you are going to be glad you join us this month. I'm a fan of the one in Flagstaff and I'm excited to have one down the street from my home here in Phoenix.
Of the inspiration for SoSoBa, Christensen says this is, "not the standard 'traditional' ramen shop. This is a full-service restaurant serving uniquely inspired noodle dishes, craft cocktails, beer, wine, and sake."
"There is no such thing as traditional ramen. There is, however, regional styles of Ramen depending on where and by whom it is made.  Each 'prefecture' in Japan has their own unique and delicious style of Ramen.  Even within a prefecture, there are vendor-specific interpretations of regional Ramen dishes."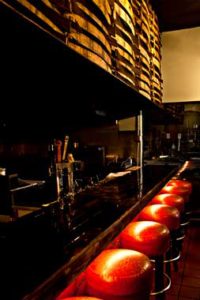 So, this gives Christensen license to innovate and explore new things.
He has reserved the entire outdoor patio for us, which is a special treat in the perfect October Phoenix weather.
I can't wait!
———
When: Oct 20th at 5:30.
Where: ASU Collaboratory.
Central and Fillmore.
More: We will move to Sosoba at about 6:30 for treats, etc.
Please note that you will probably want to park on the street or paid lot on the east side of Central.
Please get your free ticket here.