Well, we've hosted Get Your PHX every month since January, 2009.
Thats 102 straight months of supporting the city we love. Some events had 10 attendees. Some had 200.
We spun off the Phoestivus Market and raised money for the Phoenix Public Market, while supporting hundreds of new businesses. Its been an incredible run.
So, July will the the first month since January of 2009 that I did not have somewhere specific to be on the second-to-last Thursday of the month.
Why? We will no longer host the monthly Get Your PHX events in their current form.
Its not that we are getting out of the community building business.
Rather, we have something else in mind. I hesitate to say exactly what. But, its gonna be good.
It will reach back to the reason I started Get Your PHX to begin with –to build community and empower people.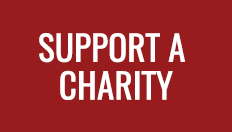 So, stay tuned. This story is yet to be told.
I would like to ask you to do one thing for us while you wait for that news.
Please support our Charity Referral Network.
You may have seen the following phrase on my email signature or in the Clark Report: "You refer, we donate. Call me today to find out how we can support your favorite charity. We appreciate your referrals!"
This is our attempt to focus positive attention on those charities that you care about, and which do so much good work here in Phoenix.
Here is how it works. If you send us a referral for a home sale or purchase, and that transaction closes, we will make a donation to the charity of your choice. We will post on our blog and on Facebook that your referral was instrumental in making that donation happen.
It is as simple as that. Thank you!
Please give us a call today at 602-456-9388 for more.