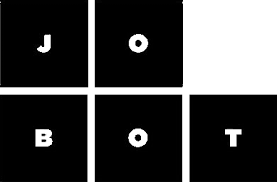 Our January Get Your PHX will be at JoBot….the reincarnated Jobot, that is.
And we want to take this opportunity to start a conversation with you about how you see the future of Roosevelt Row.
When Jobot announced that they were closing their doors on 5th and Roosevelt Streets, I think we can agree that a shock a shock ran through our downtown community. It wasn't just that we were losing another local business, or that 5th Street was changing faster than we were ready for. No, it was that we felt the fate of the Roosevelt Row's future was sealed because a giant had been brought down.
For many, Jobot represented a haven. Stories flooded the comments section of owner John Sagasta's post about when they first came to Jobot. How it was the only place they felt they fit and that it represented a community of artists, welcomed resident 'derelicts' and changemakers alike… it was the hub for people who love Phoenix and are Roosevelt Row lifers, for better or worse.
The future seemed grim indeed…
But the storm has now cleared and Jobot has made a triumphant return. Now in its new location at the 3rd Street split inside the Roosevelt Point high-rise, John Sagasta and his crew have retained the feel of Jobot in the industrial space with high-ceiling space. Behind the counter is an enormous art piece of the view from the patio of the former location taken from a photo by a fan. The new patio features the tilted red and white striped umbrellas we all know to be a Jobot exclusive.
The new location at the corner of a row of retailers inside Roosevelt Point's ground level is also triumphant. The longtime success of Roosevelt Row is arguably due to the funky uniqueness created by the galleries, restaurants, bars, bike shops, tattoo shops, etc. In a word it has been the businesses that have created the community and will keep the community thriving.
So raise your pint with us this month as we congratulate John Sagasta and toast to their long future on RoRo!
When: Thursday, January 19th from 5:30-7:30PM
Where: Jobot: 333 E. Roosevelt St.
Details: Free raffle ticket for each attendee, more to be announced!
RSVP: Click here and see our Facebook invite here.