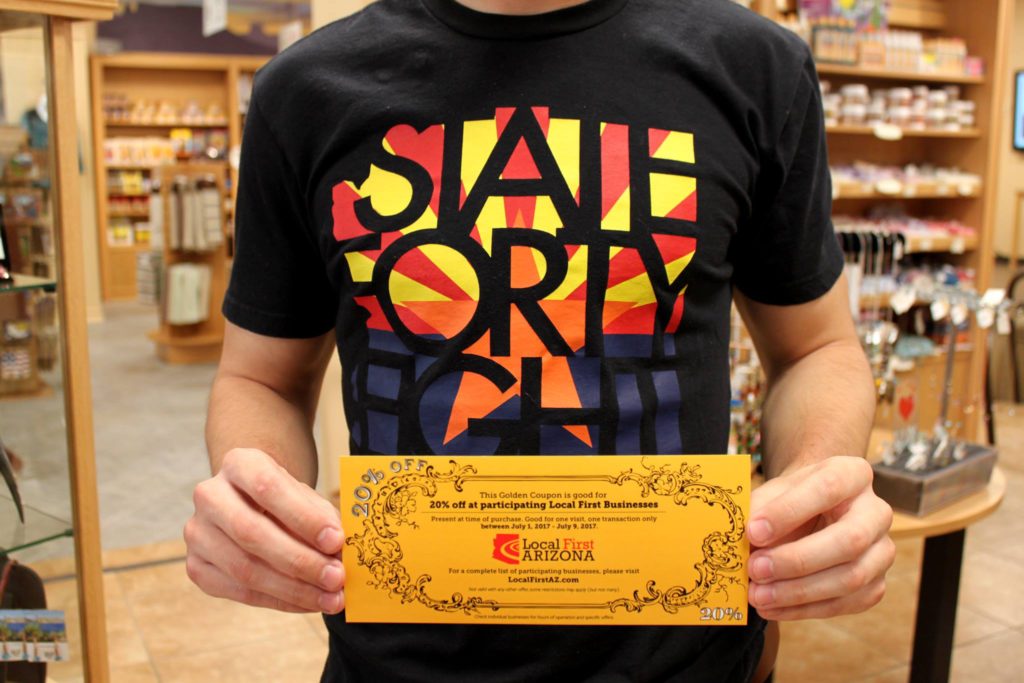 If you know us, you know that we support Local First Arizona. And, we support Independence Week.
You can save 20% at your favorite local businesses during Independents Week, June 30 – July 8!
Independents Week is Arizona's only week-long celebration of local businesses that lets you save money while shopping local.
Here's how it works:
Step 1: Get Your Golden Coupon
Visit any Local First Arizona office or most hot spots around town to pick up a Golden Coupon or download the digital version.
Step 2: Find Participating Businesses
Check out the list of participating businesses to see who's accepting the Golden Coupon this year. Some restrictions may apply, but not many.
Step 3: Save 20%
Between June 30-July 8, use your Golden Coupon to save 20% at hundreds of local businesses across the state!
Get your Golden Coupon and find participating businesses at https://localfirstaz.com/independents-week
Why Local? Because strong local businesses build a better community. Learn more: https://www.localfirstaz.com/10-reasons-to-buy-local