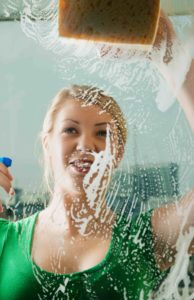 Spring is almost upon us and for a lot of folks that means time to organize and freshen up their home after a long winter. Now, before you start breaking out all your cleaning supplies, let me give you several reasons why switching to green cleaning products is the way to go this spring!
Healthy Home – Chemicals will no longer absorb into the skin or be breathed in. No longer breathing in harsh chemical cocktails from your typical household cleaners can reduce the risk of asthma, which is one of the most common chronic illnesses.
Pure Environment – Using greener methods to clean, reduces the pollutants released into the environment. This means less contaminated water and air. Most green cleaning solutions are made from recyclable packaging which also reduces waste.
Safe Products – Typical household cleaners pose the risk of chemical burns to skin and eyes. Green cleaning products are non corrosive and have stricter standards regarding toxicity, combustibility, and skin absorption.
Better Air Quality – Strong chemical cocktails come with a strong chemical odors. Green products usually include soft, pleasant smells, often from natural essential oils.
Less Expensive – Most green cleaning methods can be made right at home from ingredients you already have in your pantry. Why go out and buy expensive products when you have what you need at home?
Knowledge of Ingredients – Government regulations do not require ingredients be listed on cleaning products. When you're making your own green cleaners at home, you know exactly what you're using.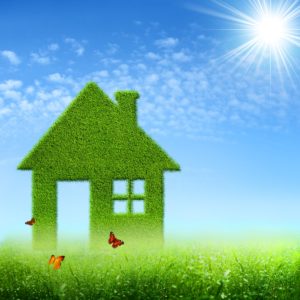 These are just a few of the many reasons people are switching to green cleaners. Not only is it better for the environment, but for your and your family's health! So, before you start checking things off your spring cleaning checklist this season, consider cleaning GREEN!
I should also ad that it's kinda fun to make your own products to clean around the house. I never even thought about it, but it kinda is!
We love and use our friends at Going Green House for their good work and their tips. We use them for our clients, too!