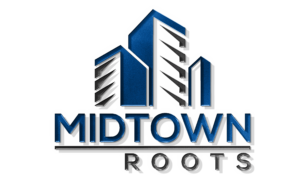 Y'all know that we don't host the Get Your PHX events every month anymore –just when I'm inspired, as I have been by Midtown Roots.
When I met with the owners of Midtown Roots early in 2017, as they were building out, I thought this would be a good place to host an event.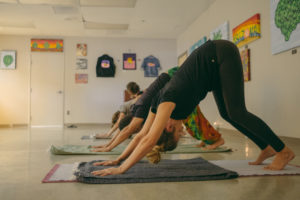 Midtown Roots is a dispensary with a community-minded philosophy. They not only have an impressive space at the NW corner of Thomas and Central, with 14 bud tenders stations for patients, but they are also opening part of the building as a community space and a space for daily yoga programming. They are open from 8am to 7pm daily.
This impressed me.  I always like it when a business takes in to account the local community. I've seen the owners at local community events, too. So, they are doing their best to be out there.
They also took the time to give tours to local elected officials and neighborhood leaders so that everybody knew what was going on. I've seen a lot of dispensaries pop up in the last few years and I've heard concerns from neighbors about how little they communicate. Not so from what I've seen with Midtown Roots.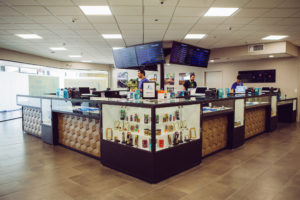 The whole issue of medical marijuana can be contentious. So, I appreciate when a local business like Midtown Roots takes their job seriously. They seem to have a wholistic approach to the patients who seek the help of medical marijuana.
So you, our loyal Get Your PHX fan, are going to get an exclusive tour of the facility and accurate information about what the law requires of dispensaries.
Join us on November 16th at 5:30 for a tour, snacks and beverages. (No, silly, the snacks will not have THC in them. I knew what you were thinking!)
PLEASE NOTE THAT THIS EVENT IS NOT ON OUR USUAL SECOND TO LAST THURSDAY OF NOVEMBER.
Where:  2918 N. Central Ave, Phoenix, AZ 85012
When: November 16th at 5:30
Sign us for a free ticket here.
Facebook: www.facebook.com/events/154740685265505/