Don't you hate it when people start talking about the holidays in October?
Well, hate away, because here we go (with our apologies).
Our friends at Going Green House have some tips for you, which I think you can also apply to preparing to list your home.
Fall is finally here and the holidays are approaching fast. Before you know it you'll be scrambling to get every thing in order before your houseguests arrive.
To take some of the stress off this holiday madness, it's beneficial to be proactive about cleaning your home.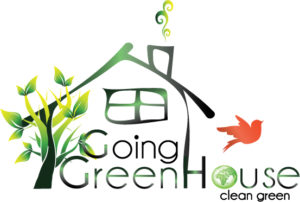 You know. Plan ahead. The thing we all find difficult to do in our hectic lives. But you can break up the task with a pre-holiday deep clean—hitting all those areas that you don't typically get to during your regular maintenance cleanings.
That way, you won't have to worry that your mother-in-law is judging you for those cobwebs growing in the corner.
To help get you started, here is a list of deep cleaning items to add to your pre-holiday prepping:
Kitchen
Wipe down all kitchen cabinets and drawers free of dust, fingerprints, food and drink splatter
Clean inside the oven and make sure to clean the range top, face, and hood
Clean inside microwave
Wipe off any dirty knobs, light switches, outlets, and windowsills
Dust or wipe clean light fixtures and blinds
Use a vacuum extension or duster to get rid of any cobwebs near the ceiling
Bathroom
Wipe down fronts of all cabinets and drawers and any shelving with damp rag
Dust or wipe clean light fixtures and blinds
Wipe all baseboards, door frames, and light switches
Wipe all bathroom fixtures, including towel and toilet paper holders
Don't forget the base of your toilet!
Main Living Areas
Dust or wipe clean all blinds and windowsills
Use a Swiffer duster or damp rag to wipe all fan blades and light fixtures
Wipe clean all baseboards, doors, and door frames
Clean any dirty or dusty light switches and outlets
Use a vacuum extension or Swiffer duster to get rid of cobwebs hiding in the corners
Clean all sliding glass or entryway doors, making sure to wipe the threshold
When dusting furniture, use a damp rag in order to collect more dust and prevent settling
Vacuum all couches and upholstered furniture free of pet hair, dust, and crumbs
This may seem overwhelming to add to your regular cleaning routine at first, but if you get started now, you'll be a lot less stressed about having a sparkling house when the holiday craziness reaches its peak, or when you are about to list your home.
And of course, if you already have a lot on your plate, April Prothero and the Going Greenhouse crew would be happy to help alleviate the stress. Call her at (602) 476-9321.
If this tip is helpful, or if you need more advice on getting ready to list your home, contact the Get Your PHX Team at 602-456-9388.