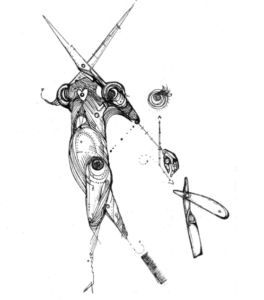 We'll be hosting the May Get Your PHX at Palabra.
In 2012, Jorge Torres first opened Palabra Hair. Art. Collective. in downtown Phoenix and in January of this year, the creative hub launched its new location on 1st Street.
Since breaking out on his own, Torres' vision for Palabra has intentionally brought together hair, art, fashion, music and performance. The idea is to cultivate growth in others and to infuse creativity into all aspects of the business.
Inside the stark white building, Futuro coffee welcomes guests with a rich wafting aroma of espresso, and behind it to the left is a dedicated gallery space, to the right is Torres' hair studio.
Continue reading