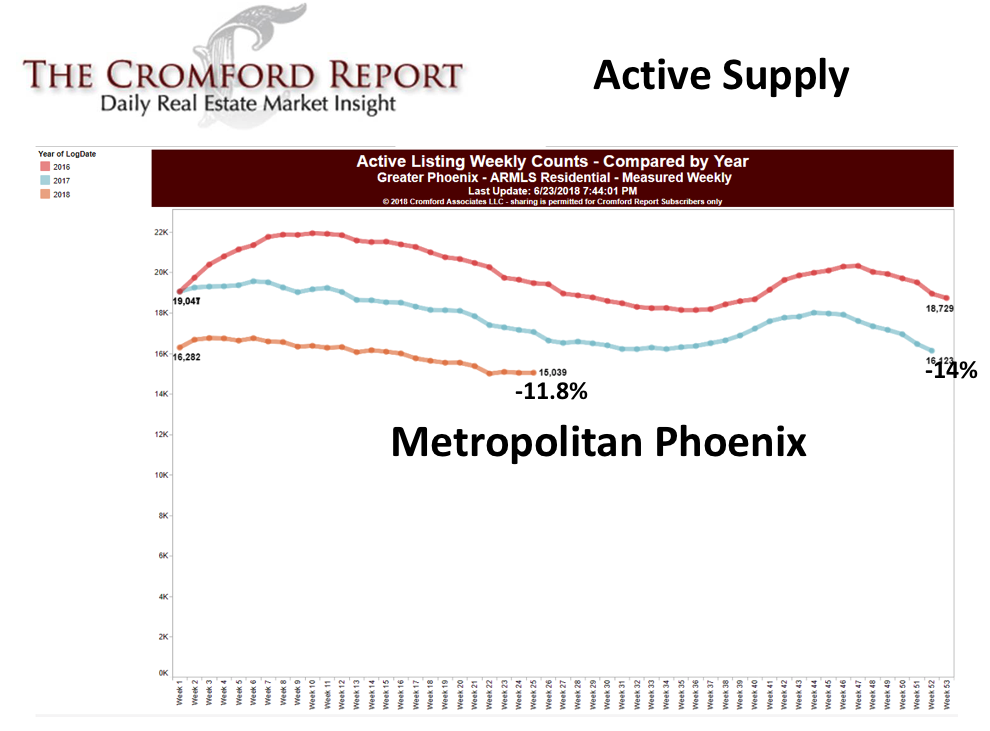 This month's Market Update is about the larger direction in the Phoenix real estate market.
Before I get in to that, let's look at what the staff at the Cromford Report has to say about the market:
"For the monthly period ending June 15, we are currently recording a sales $/SF of $164.10 averaged for all areas and types across the ARMLS database. This is up 1.0% or $1.64 cents from the $162.44 we now measure for May 15.
Our mid-point forecast for the average monthly sales $/SF on July 15 is $163.80, which is 0.2% below the June 15 reading. We have a 90% confidence that it will fall within ± 2% of this mid point, i.e. in the range $160.52 to $167.08.
We are now faced with the third quarter which is almost always a weak period for average price per sq. ft. A forecast decline of 0.2% between now and July 15 would be less than average and has no real significance over the longer term."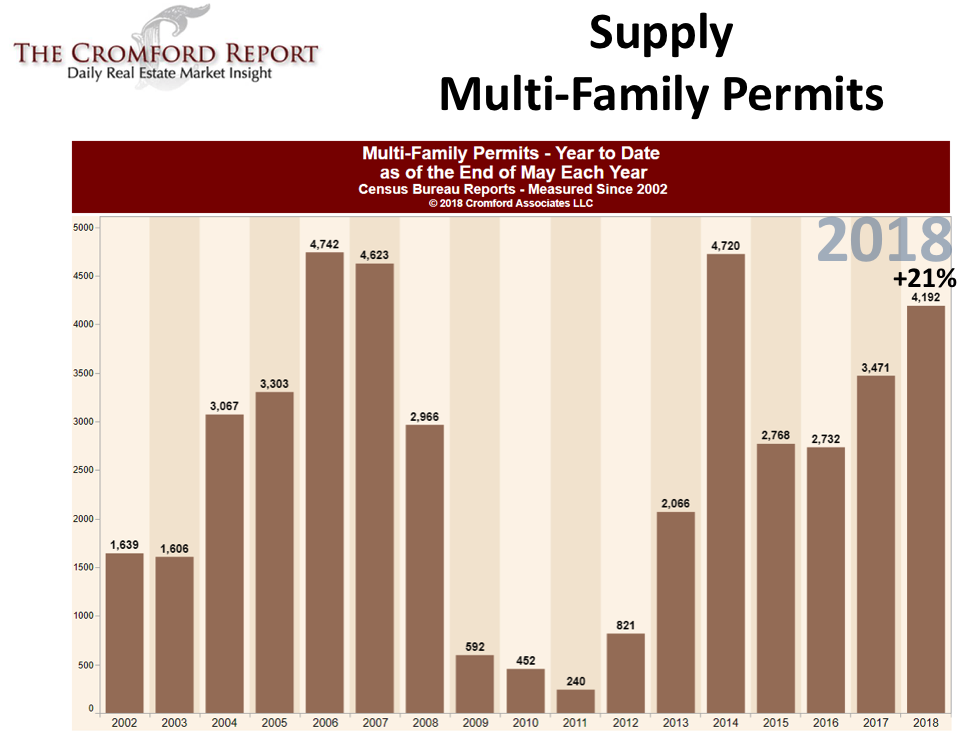 From Cromford Report presentations and our experience in the field, Michelle and I are seeing that we are still dealing with a shortage of supply and an increased demand –despite the fact that permits for multi-family and detached residential have been up since last year.
The new construction of multi-family has been small in CenPho and downtown by comparison to the rest of the valley. Indeed, those condo projects that have happened in CenPho and downtown are largely completed now and sold off. So, what is coming next amid this sea of apartments?
To put this another way, the increasing prices have more to do with supply and demand than they do with loose financing, as we saw prior to the "recession who's name shall not be spoken." See below. Yet, the increased number of permits is not keeping up.
At the same time, the number of flipped houses it an all-time high, despite the fact that profits on flips don't seem to be as high as you might think they would be. Conversations with Cromford indicate that flipped homes will continue to be a dominant force in the market. We want to make certain that the work has been done properly on any flip that our clients consider, and that the flippers complete a full disclosure.
Here are some projections from Cromford:
•Despite reports of Phoenix being overvalued, prices are projected to continue to rise over the next 3-6 months. (We are still in a reasonable range of affordability, but lesser so downtown).
•Luxury homes are expected to continue to be positive due to tax reform changes, exchange rates and stock performance. (Tariffs?)
•Tariffs on lumber and other building materials will have an affect on new home prices, flip costs and remodeling.
•If prices surpass where the Valley should be historically along the 3% annual growth line, then appreciation will probably slow down. This could NOT FEASIBLY happen until early 2019.
So, what does this mean for you if you are buying a home?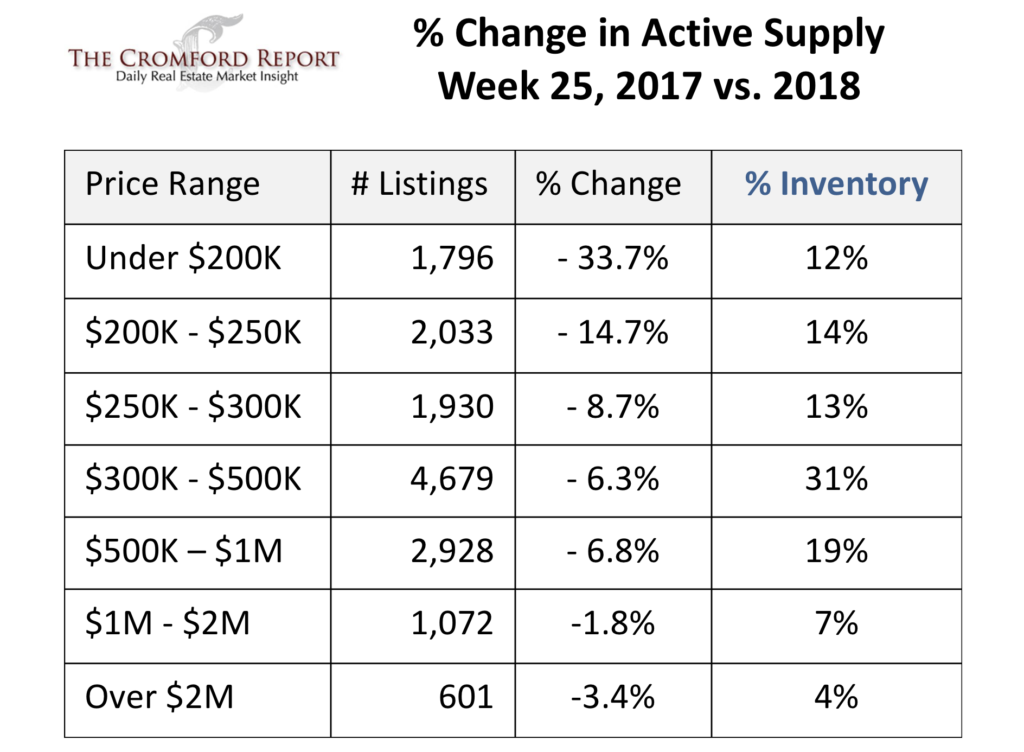 It means that you need an experience set of eyes on any home that you purchase, especially a flipper.
Sellers need to still price aggressively, especially going in to the summer. We continue to run in to sellers who (despite our warnings pay too much attention to Zillow, Realtor.com and Trulia), want to list too high. In 90% of the cases, they will learn where the market actually is only after a few months of dropping their prices.
You want to remember that you are up against fully-remodeled homes that feel completely new to buyers.
You can feel free to use the data that we provide. Ask us questions and we will confer with the experts at the Cromford Index, if we don't know the answer.
We have access to the best data in the state and we are ready to share that knowledge with you.
Contact us at 602-456-9388 if you are thinking of buying or selling.